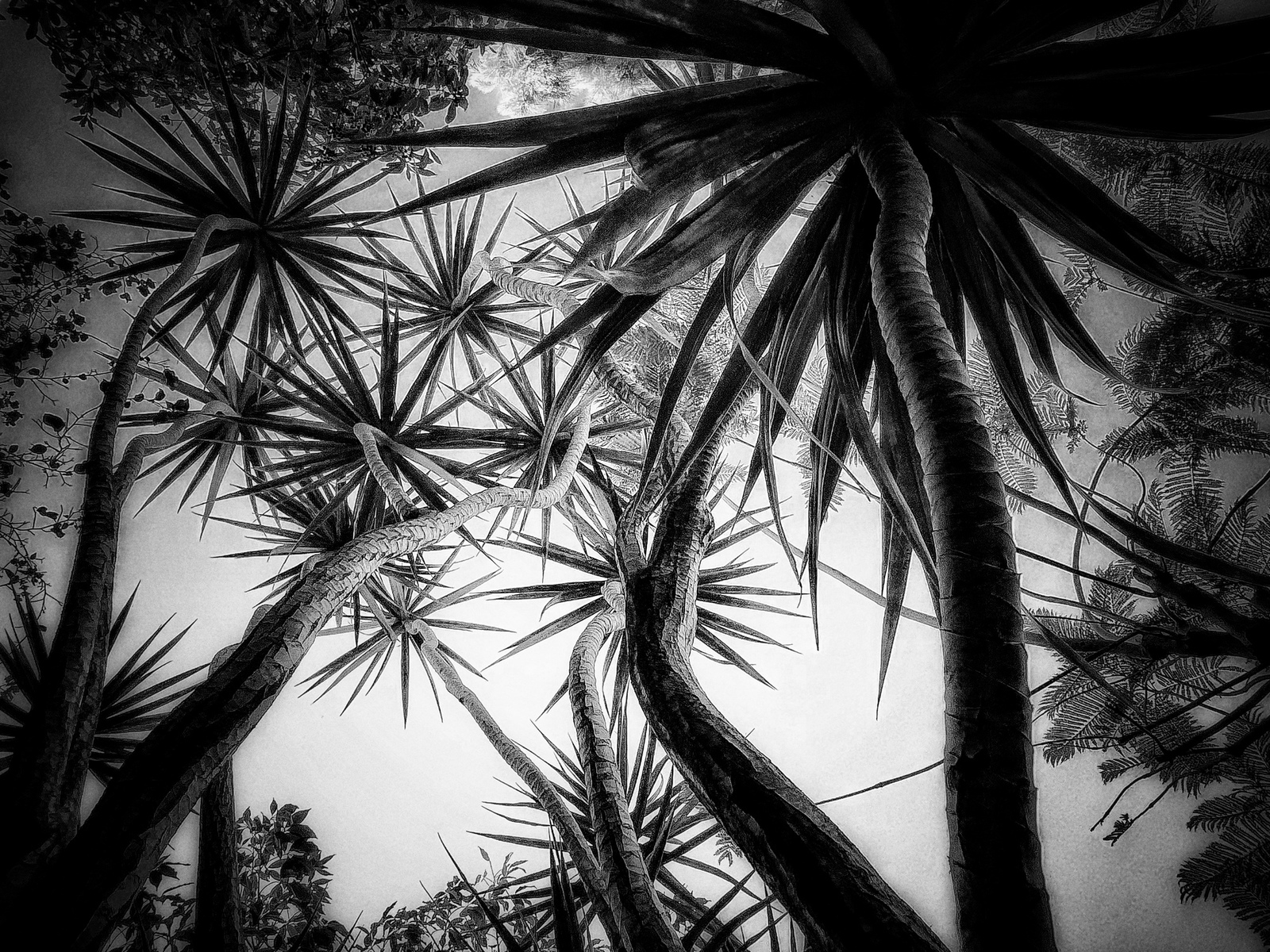 'The Blizzard'-
I've been an Angeleno for decades but I grew up in N.Y. & whatever happens to my hometown, happens to me. With my nose for news (I worked 20 yrs. as one of the 1st female broadcast engineers in local TV news), when the Blizzard Jonas was being broadcast on CNN, I grabbed my Android phone & started shooting the coverage off of the hi-def TV screen from sunny L.A.

CNN warned people to stay inside to avoid one of the worst blizzards to hit NY but reporters & people went about their business. Roads were closed & people walked freely. As I zoomed past the TV reporters, I cropped away at the image, instantly, recreating the solitary almost apocalyptic barren landscape that the city seemed to reflect.

Choosing b&w over the color footage is intentional as this takes me back to the early years of b&w television in the 1960's when I was a child.

To read more go to my Artist Statement.